Hi,
I have recently been playing Red Dead Redemption (has someone played it?), it takes place in the old west, and it's also a game made by Rockstar.
It holds also some myths by itself;
- for example, some players claim to have seen Bigfoot (yeah, taken right off GTA:SA).
- The coolest thing is that you can hunt for animals, and take their meat to sell it; but sometimes the game glitches and makes some funny errors, like people with Bird AI (
http://www.youtube.com/watch?v=kYdCvN-ukRY
)
- Also, there is some strange guy who have some real mystery around him, some people say he is Satan or death, or even God or Jesus, or the protagonist's father (
http://reddead.wikia.com/wiki/Strange_Man
)
But what I wanted to talk to you is this: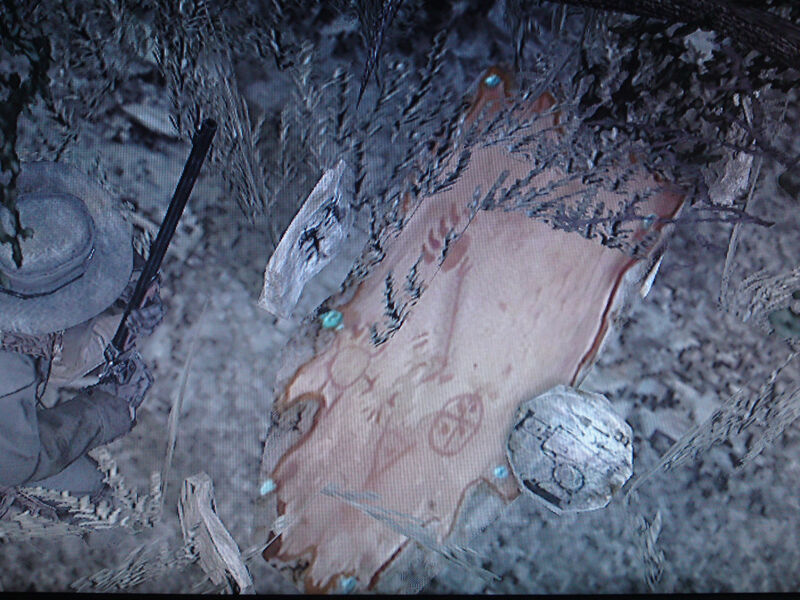 This is a place you can find in the game, and it's some kind of... map; many people have many strange theories, but I think maybe this has something to do with Epsilon;
Another marking is a sun with an arrow pointing down towards a triangle like object. This could possible represent sun down
-Red Dead Wikia
Dawn, like in "Travel through the dawn"?
...some of the outfit add ons include a bandana(...) the Assasin Outfit that is the only one to wear also an eyepatch...
-Red Dead Wikia
Maybe like a blindfold?
The triangle could also represent an eye from a side-on perspective, as in "looking"
-Red Dead Wikia
"Look for a red truck..."
Maybe Rockstar decided to bring myths from GTA to this game...
I wrote all this just to give you the idea some of the things I thought of when playing this game; has anyone comments about this?